BYO Booth
Hashtag Printing Software for Instagram & Twitter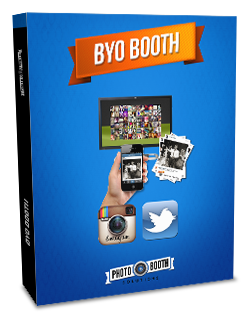 See why BYO Booth is the #1 choice for Hashtag Printing worldwide!
Instagram & Twitter Hashtag Print Stations, Slideshows & Walls
BYO Booth lets you create event-based Instagram & Twitter hashtag printing stations, so users can hashtag photos on their mobile devices in order to print and display them in real time at your event.
Hashtag Printing Software. What is Hashtag Printing?
Print hashtagged photos from Instagram, Twitter & SMS.
Display Instagram & Twitter slideshows/walls.
Instagram Video support.
Search for photos and videos by username.
Multiple hashtag support.
Hashtag Contest Mode to reward uploads.
Create Instagram Flip Books from videos.
Watch Folder support for roaming photographers.
Upload incoming photos to Facebook or FTP.
Display advertising with images and videos.
Incl. 1 year of updates & installation on 2 PCs.
BYO Booth Trial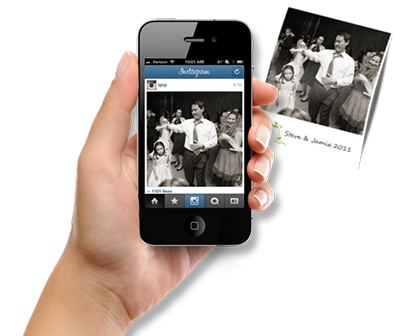 Print Photos from Instagram, Twitter & SMS
Create hashtag printers
BYO Booth allows you to crowdsource your event photos. It's simple. Just pick a hashtag and tell your guests to tag their photos when they upload them to Instagram & Twitter. BYO Booth will monitor Instagram & Twitter for photos (&videos) matching that hashtag and will automatically download and print them with your own custom template and branding. Learn more about how to crowdsource event photos.
BYO Booth is the go to Hashtag Printing Software to make it easy for guests at your event to share photos. Crowdsourcing event photos enables everyone who attended to easily share their experience with colleagues. You can even create a Photo Mosaic Display with Hashtagged photos.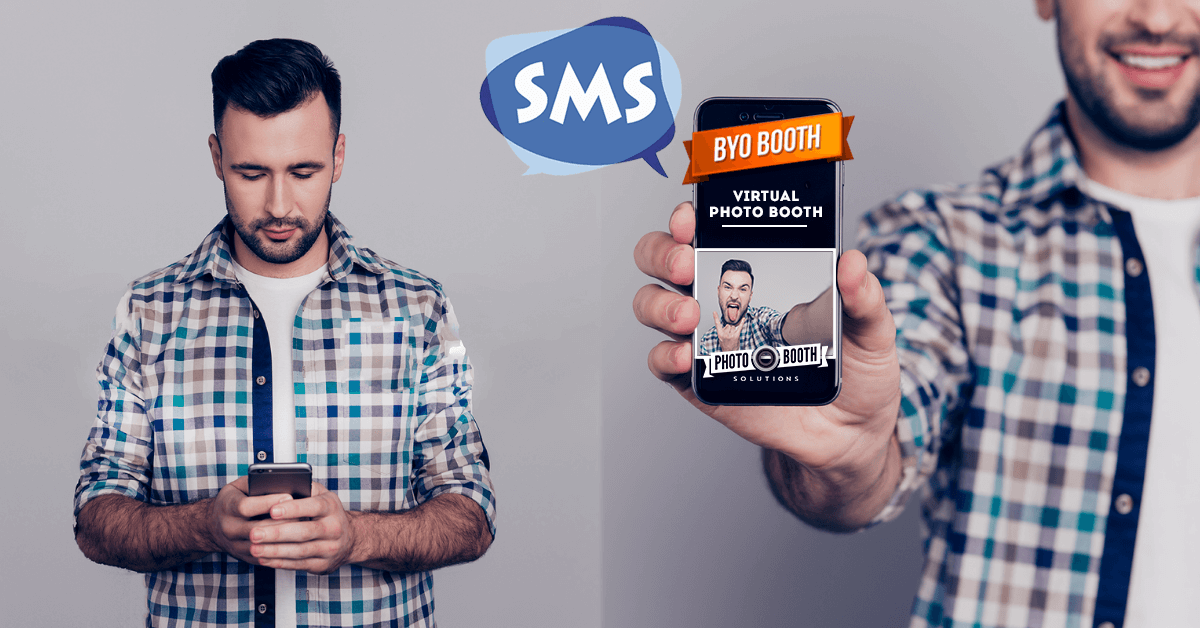 SMS Based Virtual Photo Booths
Users send and receive photos via SMS
It's not problem if you can be at a live event. Just run BYO Booth from any internet connection and have guests text their photos to your Twilio number. Photos will be downloaded and composited with your template and immediately sent back to the senders phone number.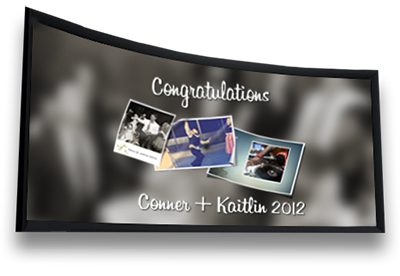 Social Media Slideshows & Walls
It's not just for printing
Not only can you print photos from Instagram & Twitter, but you can display them in a customizable slideshow or wall presentation. Downloaded photos and tweets are automatically added to the slideshow which can be displayed on a monitor, TV or projection.
Give guests the instant gratification of seeing their photos displayed moments after they are taken and monitor attendees tweets in real time at conferences and trade shows. Learn more about social media slideshows.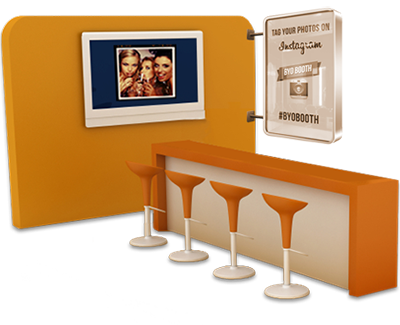 Display Advertising
Promote to a captive audience
Add interstitial ads to your slideshows. BYO Booth allows you to add commercial advertising at your event or location.
Grab passersby attention with advertising images or videos shown at a timed interval. Having your key messages displayed continually via display advertising will get the attention of people who were not planning on stopping by. Draw attention to your Photo Booth at Live Events.
Learn more about Photo Booth Advertising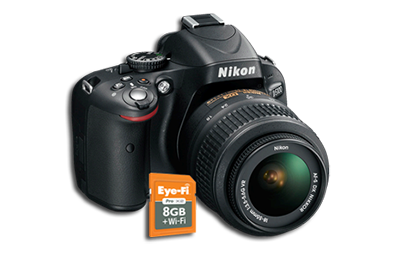 Watch Folder Support
Combine photos from other sources
Add photos from every networked source at your event via a shared folder. This includes cameras with Eye-Fi cards and even other photobooth software.
This allows you to combine your photos with everyone's mobile photos to document the event from multiple perspectives. Learn more about Watch Folder Support.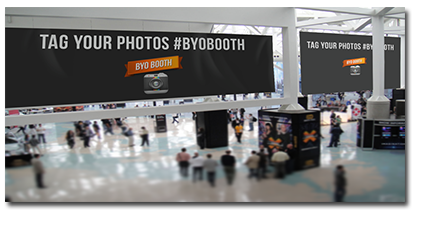 Expand Your Social Media Network
Get people talking about your brand
By encouraging guests to post to Instagram & Twitter using your hashtag, you are building your social media footprint. For every post with your hashtag, all of that user's friends will see your brand and the social media outreach is exponential.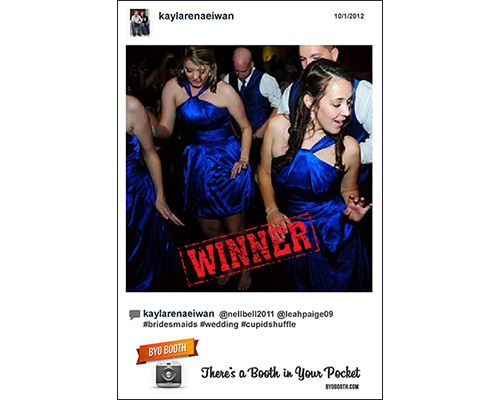 Contest Mode
Encourage more people to upload
Contest mode allows you to define a winning ticket template that gets printed a certain percentage of the time. You can use this to offer an incentive for people to tag their photos in order to win a prize.
Create a stir around your booth by implementing contest mode. Users can win prizes with a special golden ticket that that specifies the winner. This will lead to more people at your booth for longer periods of time.