Guest Booth
A photo booth/video booth guestbook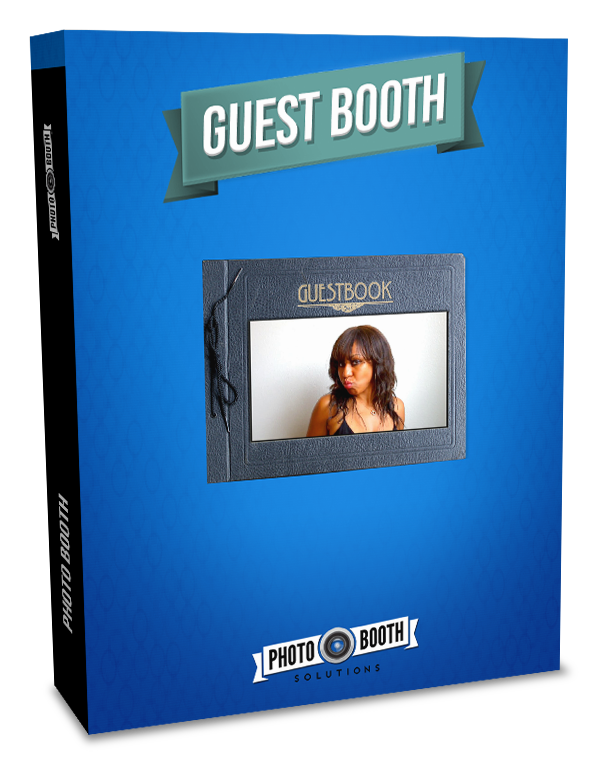 See how Guest Booth is a perfect upsell for your photo booth!
It's a Guestbook…it's a Photobooth…it's a GuestBooth!
Guest Booth is photo booth software that creates digital guest books with photos, videos and guest signatures. After your event, you simply export the event's folder to a CD or USB drive and give it to your client. This will include a Windows .exe file and all of the photos, videos and guestbook entries. The host can then browse the guest book on their PC.
Takes photos and videos.
Lets guests digitally sign right on the screen.
A perfect upsell for photo booth customers.
Incl. 1 year of updates & installation on 2 PCs.
Photo Booth meets Guest Book
Add a Guest Booth to your Photo Booth Rental
Guest Booth is a perfect addition to a photo booth rental. Simpley place an all in one PC or tablet at the sign in table and let guests take a photo or short video. They can sign in right on the screen and leave a personalized message for the host.
Guest Booth Trial