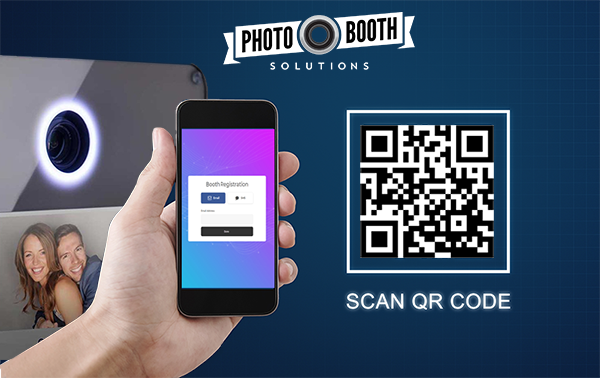 With everyone practicing strict social distancing, it's vital to be able to offer your clients a safe environment for their photo booth hire. With this in mind, Social Booth has gone hands free. Guests no longer have to touch the screen to start the booth or be sent a digital copy of their photo.
What is a contactless photo booth?
A contactless photo booth is a photo booth that no one touches. It is completely hands free and operates via a QR code. Users simply pre-register on their mobile device with their sharing infomation and Social Booth takes care of the rest. It will automatically start, take the photo and send it to the user all without touching a thing.
Why do I need a contactless photo booth?
Normal photo booth operation involves guests touching the screen to start the booth and to type in email addresse, phone number and social media login information. In the new normal that we live in, we must be extra conscious of spreading germs and sanitization. Letting your guests know that you can use your photo booth safely and without touching anything is invaluable as events begin to open up again.
How do I set up a contactless photo booth using Social Booth?
The process is very simple.
Users visit http://www.notouchbooth.com with their mobile phone where they can register to use the photo booth. This can be relayed via signs or the following QR code:


Users select whether they would like to receive their photo via email or SMS and enter their information.


A QR code is generated to use the booth and send their photo.
Enable the "Start Booth with QR Code" option in Social Booth. You'll find the link to the Registration page there as well.


Enable Auto Start Live View in Social Booth


Enable Email/SMS
Turn off Filters and Animated Gifs as this version only supports contactless photos.
The user then approaches the booth and holds up their phone with the QR code and the Booth will begin the countdown. You may need to set a longer countdown than normal to allow them to get into place.
Social Booth will then take the photo and automatically send it to whatever email or phone number the user registered with.
Looking for a safe way to offer a photo booth in a socially distanced world? Checkout hands free contactless registration and operation with Social Booth.