WhatsApp added to BYO Booth for Virtual Photo Booths
In our previous update to BYO Booth, we added the ability to run a virtual photo booth via SMS/MMS using Twilio. Unfortunately, Twilio doesn't support MMS outside of the US and Canada. Fortunately, we've come up with a solution. You can now run the same virtual photo booth via WhatsApp and Twilio. The functionality is the same. You set up a template in BYO Booth and users will send photos to your WhatsApp number. BYO Booth will add your template and send the final photo back to the user on WhatsApp. Setting up WhatsApp on Twilio takes a few steps, so here's instructions on how to get setup.
1. In your Twilio account, go to Programmable SMS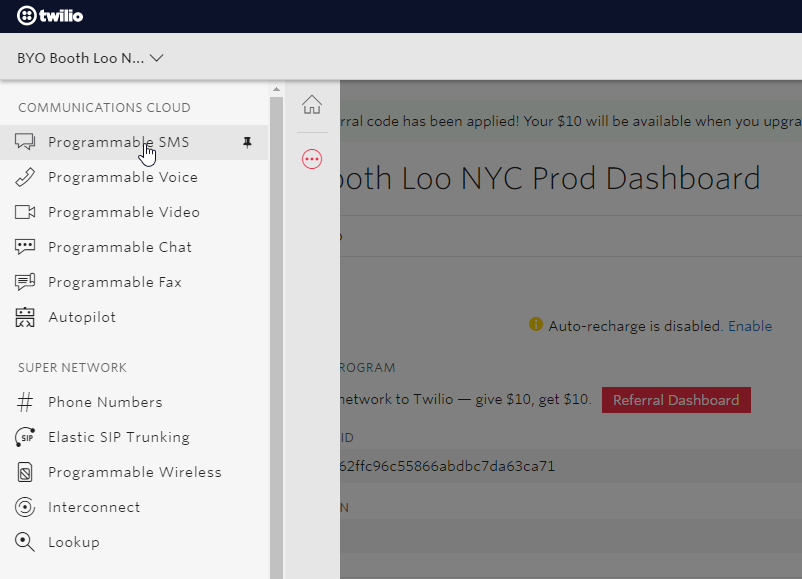 2. Click on the WhatsApp menu item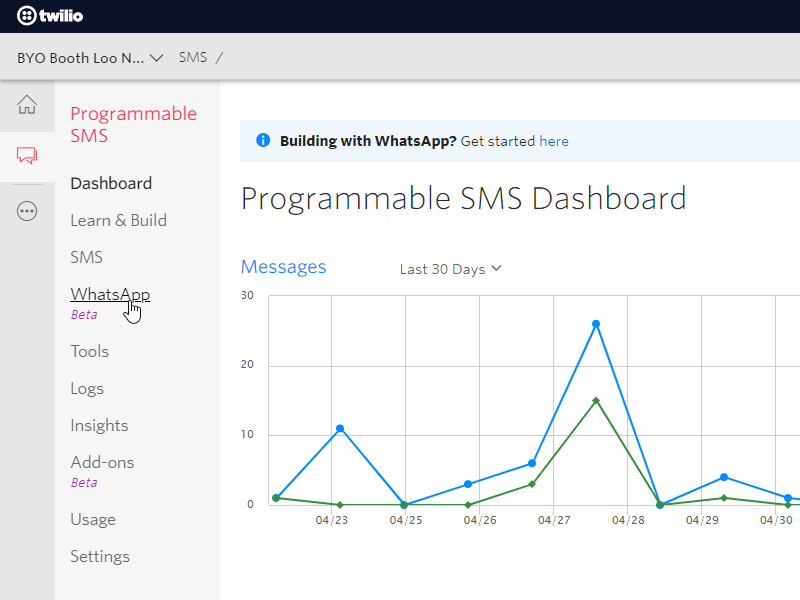 3. Activate the sandbox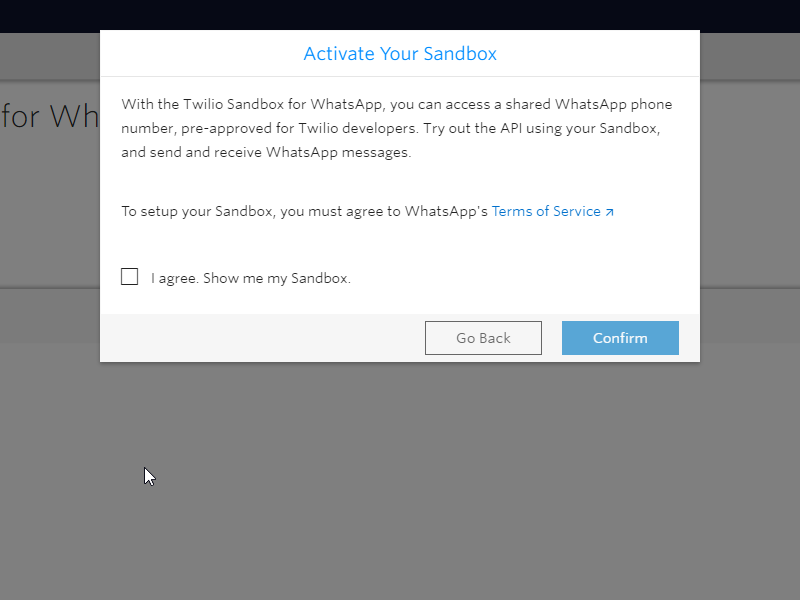 4. Click on the Senders menu item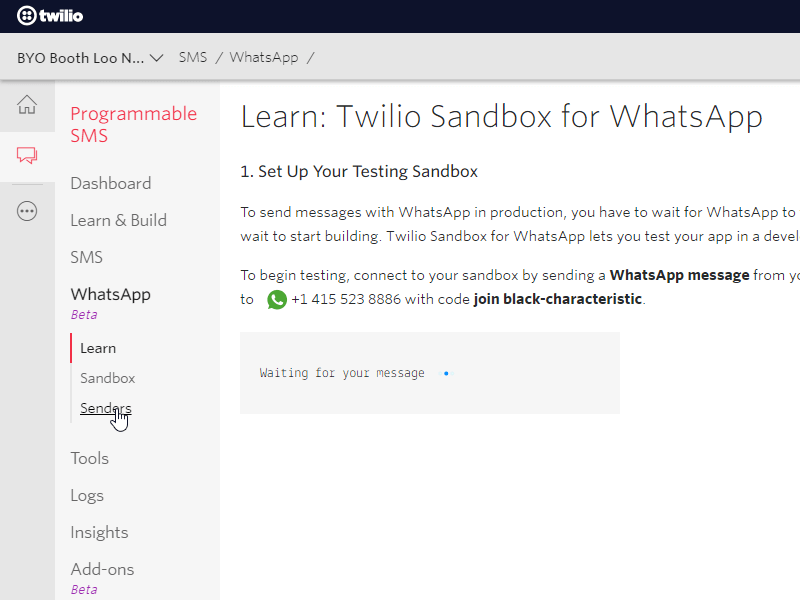 5. Click the sign up button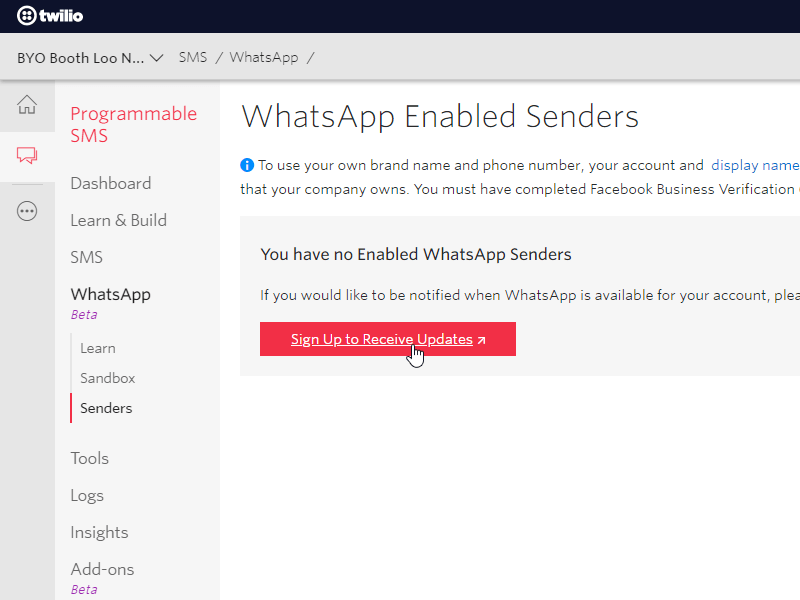 6. Fill out the form to request to enable your Twilio number for WhatsApp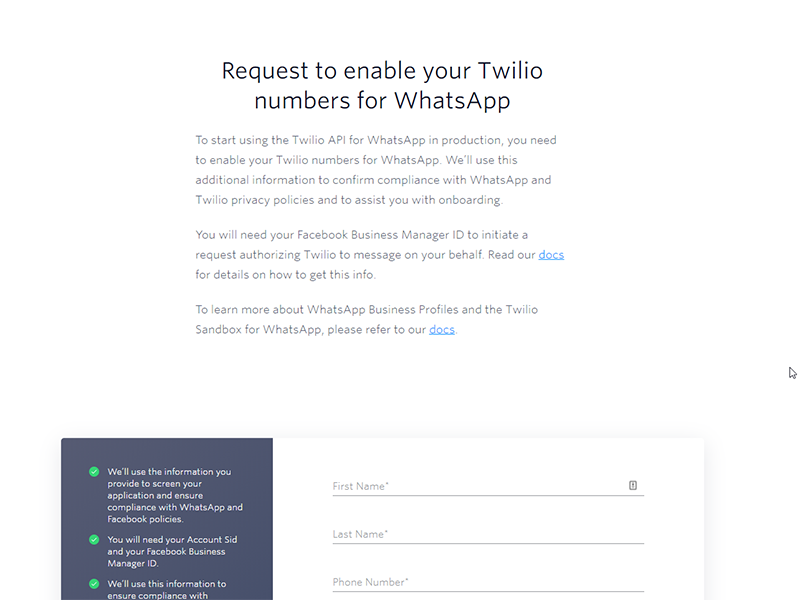 7. To complete the request, you will need to have a Facebook Business Manager ID.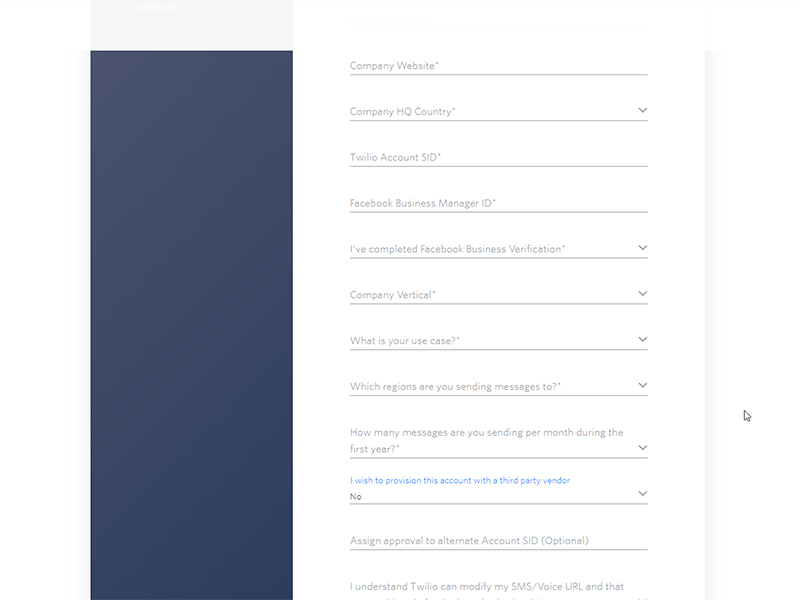 8. Either login to your Facebook Business account, or create one. here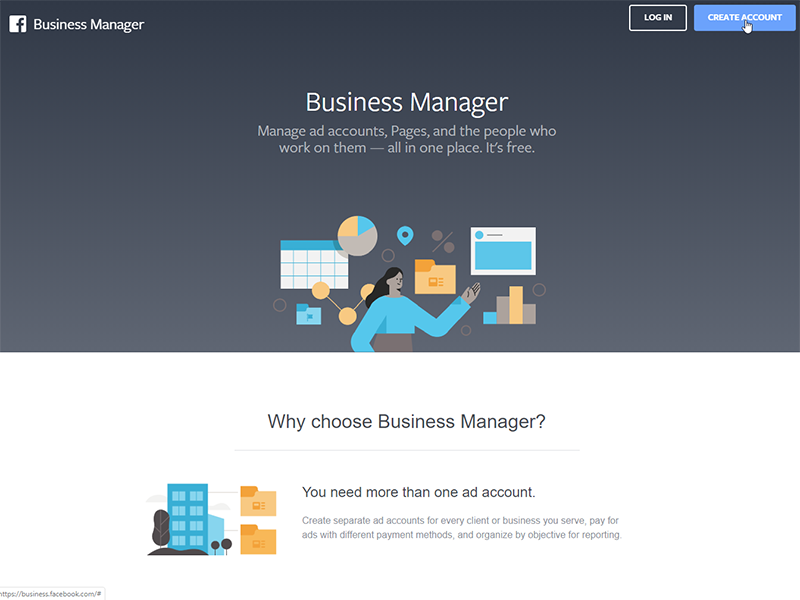 9. Back in Twilio, go to Senders and add your Twilio nuber as an enabled sender.
10. Click the configure link for your number.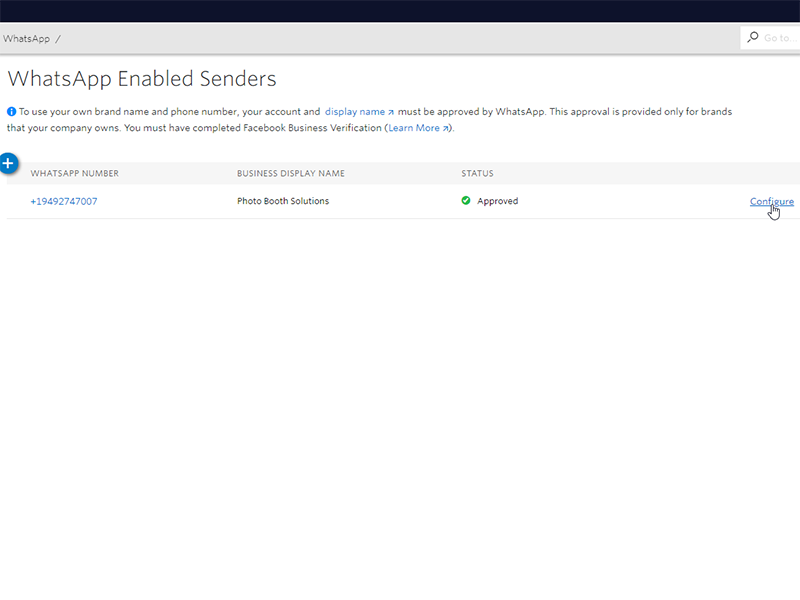 11. Add your website URL in the field for When a Message comes in.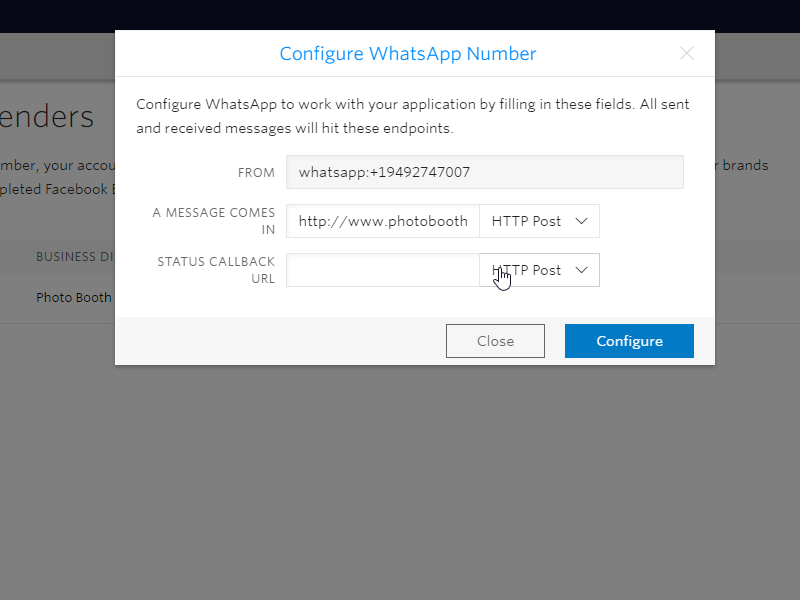 Once Twilio approves your request, you will be able to send and receive messages from WhatsApp in BYO Booth.