Introducing Selfie360: The Ultimate 360 Photo Booth Software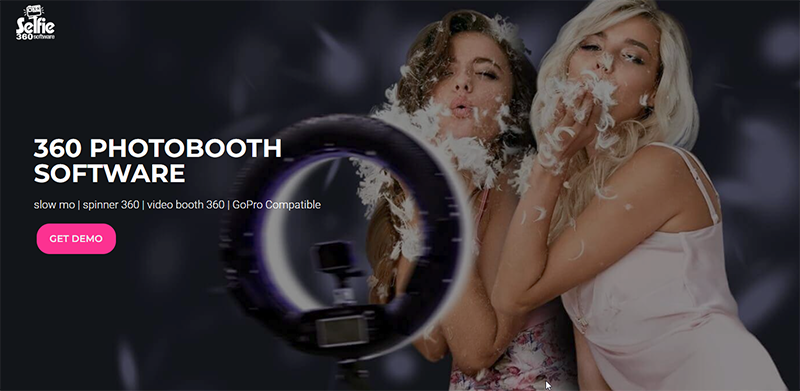 We are thrilled to announce the release of our new 360 photo booth software, Selfie360! This software allows you to create stunning 360 videos of your guests using a GoPro and iPhone mounted on a spinning arm. You can customize your videos with animated overlays, soundtracks, intro and outro videos, and speed ramps. You can also share your videos instantly via QR code, or online gallery.
What is a 360 photo booth?
A 360 photo booth is a camera booth that offers a whole new experience of taking pictures to users. The guests have to stand on an elevated platform, and a slow-motion arm will capture the video from each angle. The end result is a video—either slow motion video, boomerang, or a regular video—that looks GLAM, like it was shot by a professional Hollywood studio.
What Software do I need for a 360 spinner photo booth?
Selfie360 is the most advanced and user-friendly 360 photo booth software on the market. It allows you to customize every aspect of your 360 photo booth, from the background and props to the music and effects. Selfie360 is also compatible with any 360 photo booth hardware.
Selfie360 is not just a software, it's an experience. By using our software, you can:
- Create amazing content that will impress your guests and attract more attention to your brand or event.
- Boost your social media presence and engagement with viral videos that showcase your personality and style.
- Enhance your event atmosphere and entertainment with music, lights, and effects that match your theme and mood.
- Capture memorable moments that will last forever and make your guests feel like stars.
Selfie360 is perfect for any occasion and any venue. You can use it for:
- Weddings, birthdays, anniversaries, graduations, and other celebrations.
- Corporate events, trade shows, product launches, conferences, and seminars.
- Festivals, concerts, parties, clubs, and bars.
- Movie premieres, press junkets, fan experiences, and red carpet events.
Where can I download Selfie360?
Click here to download Selfie360.