QR Code Sharing with Booth to Phone & Photo Booth Cloud
Introduction
Imagine this: You walk into a photo booth, strike a pose, and snap! Within moments, the photo is on your phone. Magic? Nope, it's the power of modern technology at play. A potent mix of Photo Booth Cloud and Social Booth's QR code system working behind the scenes to make your life easier. So, you can spend less time waiting and more time sharing your favorite moments on social media.
Just Give Me My Photos
Sure, prints are great, a tactile memento of a memory etched in time. But let's face it, in today's connected age, users want digital copies of their photos on their phone to save and share to Social Media. Social Booth provides plenty of options for sharing: Email, SMS, Facebook, & Twitter. But sometimes these each have their own drawbacks. Logging in and entering data is slow and can cause lines for the booth to back up. Users may not remember their login info and may also be reluctant to enter their personal info into a public kiosk. That's why scanning a QR code from the photo booth to download photos to your phone is the perfect addition to Social Booth. This process isn't just incredibly fast and user-friendly; it's a necessary step towards modernizing your photo booths. The less time spent logging in and entering data, the more time for snapping those perfect moments.
But how exactly does this work? Let's dive in and find out.
Scan a QR Code from the Photo Booth to Download Photos on Phone: The Step-by-Step Process
It couldn't be easier to set up QR Code downloading in Social Booth.
Step 1: Register for Photo Booth Cloud
The first step is to sign up for Photo Booth Cloud. Photo Booth Cloud provides cloud storage for your photo booth and allows your guests to access their photos either by visiting your website, or directly at the booth, via a QR Code. Register for Photo Booth Cloud here.
Step 2: Create an Album for your event
There are 3 different types of Albums in Photo Booth Cloud:
1. Booth to Website
2. Booth to Phone
3. Pay With QR Code.
For this example, we are going to use Booth to Phone.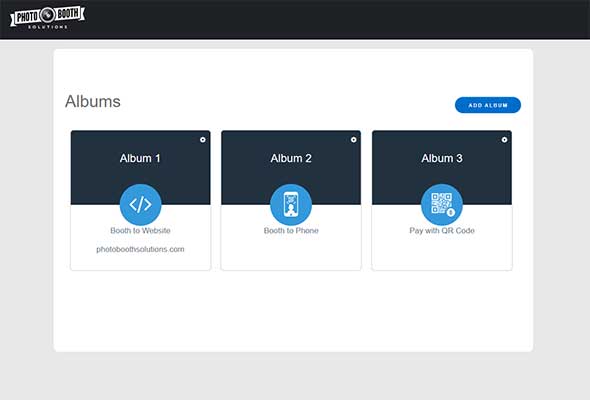 Step 3: Enable Photo Booth Cloud in Social Booth and select your Album
When you enable Photo Booth Cloud in the Social Booth admin, you will need to log in and select the album you created in the previous step.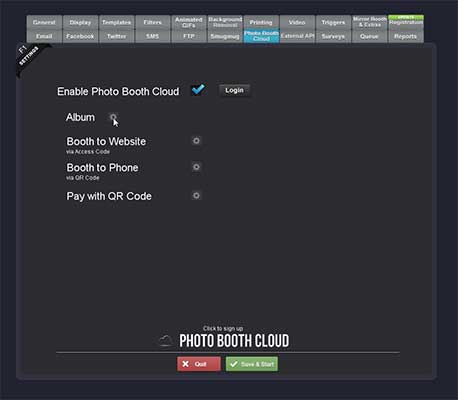 Step 4: Enable Booth to Phone
Enable the Session QR Code and set it to link directly to the session photo. You can set the location of the QR code on the screen to be to the left, right or bottom of the displayed photo.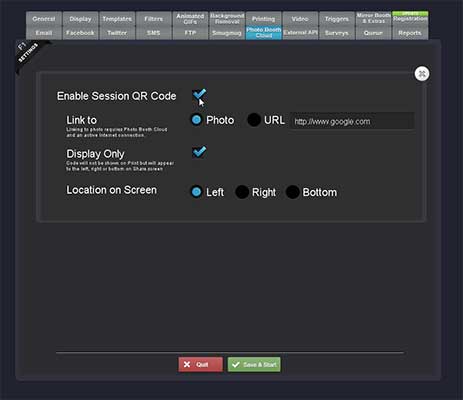 Shoot, Scan & Share!
That's it. You're ready to go. After the user takes their photo, a QR code will appear on the screen. They simply need to scan it, and they will immediately get their photo on their device.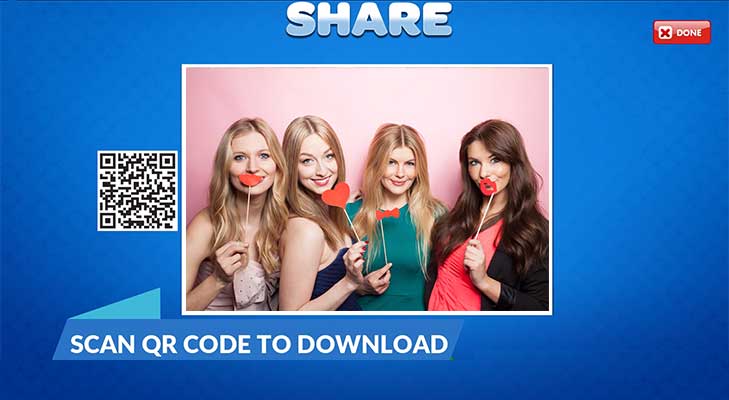 Why use Booth to Phone with your Photo Booth? The Benefits
1. Quick and Easy - One of the main benefits of scanning a QR code to download photos is its simplicity. It requires minimal steps and can be done within seconds.
2. Instant Sharing - Once the photo is downloaded to your phone, you can immediately share your memories with your friends and family on social media platforms, making it more enjoyable and interactive.
3. No Physical Contact - In a post-pandemic world, touchless operations have become the norm. Scanning a QR code eliminates the need for touch screen interactions, reducing the risk of germ transmission.
Frequently Asked Questions
What is Photo Booth Cloud?
Photo Booth Cloud is a service that enables you to upload photos from the booth to the cloud. It's a part of the modern photo booth experience, providing users with a digital copy of their photos instantly.
How do I sign up for Photo Booth Cloud?
You can register for a free trial of Photo Booth Cloud here.
How much does Photo Booth Cloud cost?
Photo Booth Cloud costs $9.99/month
How does Social Booth use QR codes?
Social Booth displays a QR code on the screen after you take your photos. All you have to do is scan the code, and voila! Your photo is on your phone, ready to be shared on social media.
Do I need a special app to scan the QR codes?
Most smartphones today have a built-in QR code scanner within the camera app. Just point your camera at the QR code, and it should automatically recognize it.
Can I still offer prints from the booth?
Yes, you can still offer prints as an option.
Does Photo Booth Cloud work with any other programs?
Yes, Photo Booth Cloud is also built into our Social Media Kiosk program, Photo Booth Connected.