Make Your Photo Booth Stand Out From the Competition with These 10 Great Social Booth Features
It's no secret that the photo booth market is getting increasingly saturated every day. As more and more vendors enter the market, photo booth operators need to set themselves apart from the competition by adding new and exciting offerings. Here's a list of some of the unique features in Social Booth that will be sure to get your photo booth more attention.
10. Social Media Uploads at the Booth

This one's pretty obvious. It's called "Social Booth" for a reason, right. If you want to upload to social media from your photo booth, you've come to the right place. Email, Facebook, Twitter, SMS & Pinterest are all built in and users can upload and share right from the booth. There's also FTP and Smugmug background uploaders for you, the operator to user to send photos to your website or gallery in real time. No Internet at your event? No problem. Uploads can be queued offline and sent when your are back online. Worried about the lines backing up at your booth? Social Booth integrates seamlessly with Photo Booth Connected to allow you to setup social media kiosks on touchscreen PCs, Windows tablets, iPads or Android tablets.
9. Animated GIF Photo Booth


Animated GIFs are a blast and people love them. With Social Booth, users will be able to share their GIFs while still printing the still photos. You can even add animated overlays to the GIFs to create more layered effects.
8. Advanced Photo Booth Filters
Social Booth has your standard, Color, Black & White and Sepia as well as Vintage Instagram style filters. But check out some of these advanced filters like Cartoon, Sketch, Night Vision, Cross Process, Comic Book, Thermography, Pixel Art, Mosaic, Lite Brite and the always popular Warhol filter. These filters let you create truly unique photo booth template styles and can even be applied to Animated GIFs
7. Host Photos on Your Website with Photo Booth Cloud
Photo Booth Cloud is the easiest way to host Photos, Videos and Animated GIFs directly on your website. Each photo will have a unique access code or QR code that guests can enter when they visit your site. From there they can share to social media as well as purchase prints directly from your site!
6. Run a Photo Booth Contest
Social Booth's Contest mode allows you to randomly print photos with a special template to create a "Golden Ticket" or winning photo at a probability that you define. Use it for brand giveaways or even self promotion.
5. Suggest poses using Match Game Mode
Here's a way to encourage guests to be creative at the booth. Social Booth's Match Game Mode allows you to show random photos for the guest to imitate. Use the built in Know Your Meme Game to have users try and mimic popular Internet Memes. You can also use your own photos to create celebrity look a like contests or even play a game of Photo Booth Charades.
4. Animated Animated GIFS



More fun with Animated GIFs! You can combine Green Screen with Animated GIFs and Animated Backgrounds to create eye-popping effects.
3. Display a Remote Photo Booth Slideshow over Chromecast

Running a slideshow on an external monitor is easy. But how about running one on a giant screen across the room? Social Booth's Chromecast Slideshow feature and a Google Chromecast device will allow you to wirelessly transmit a slideshow to a remote TV.
2. Collect Data with Photo Booth Surveys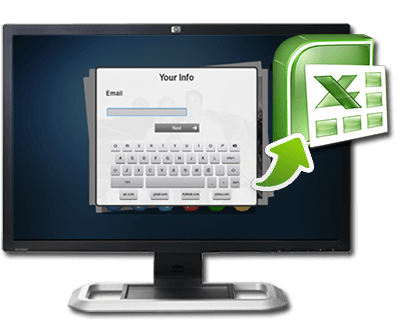 Data Collection may not be the most glamorous feature on this list, but corporate clients love Surveys for Photo Booth activations.
1. Video Hosts
Social Booth's Video Host Mode allows you to turn your photo booth into a guided photo session. Use the built in video or create your own.
Bonus #1 - Slow Motion Video
Slow Motion Photo Booths are hot, and now you can shoot slomo video with Social Booth
Bonus #2 - Create a Meme Booth by Typing on Photos
Type on your photos to create a Meme Booth / Baseball Card Photo Booth
Bonus #3 - Face Morphing