Halloween Photo Booth Ideas - Ghost Filter with Free Photoshop Droplet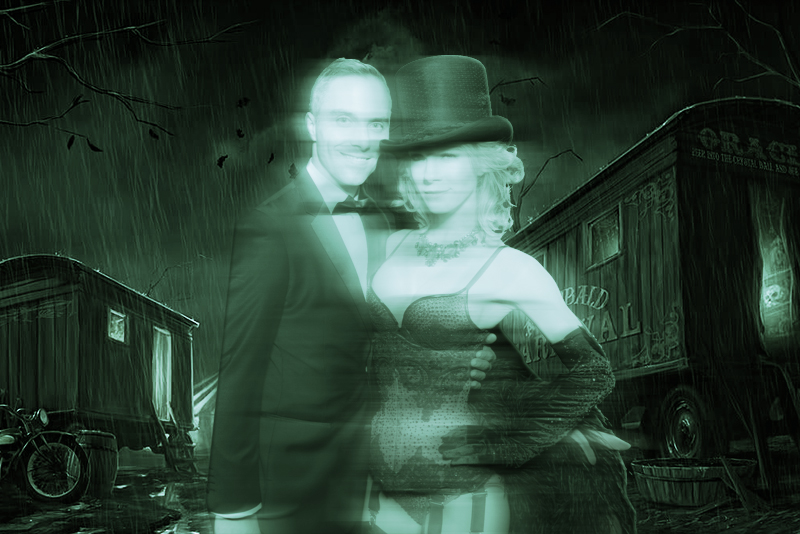 Happy Halloween from Photo Booth Solutions.
Social Booth has lots of great filters already built in to the software, but sometimes it needs some extra help. That's where Photoshop droplets come in. Droplets allow you to harness the power of Photoshop to create all kinds of stunning effects for your photo booth photos. The best part is that the user never sees Photoshop running in the background. Social Booth communicates with Photoshop behind the scenes, and never skips a beat. Anything you can do in Photoshop, you can do in your photo booth.
To celebrate Halloween, we're giving away a free Photoshop droplet designed to work with Social Booth that creates a spooky ghost effect. You can download the droplet here.
To use, simply save the droplet to your PC and set the custom filter settings in Social Booth like the image below. Note, you will have to change the path to ghost.exe to reflect where you save the droplet.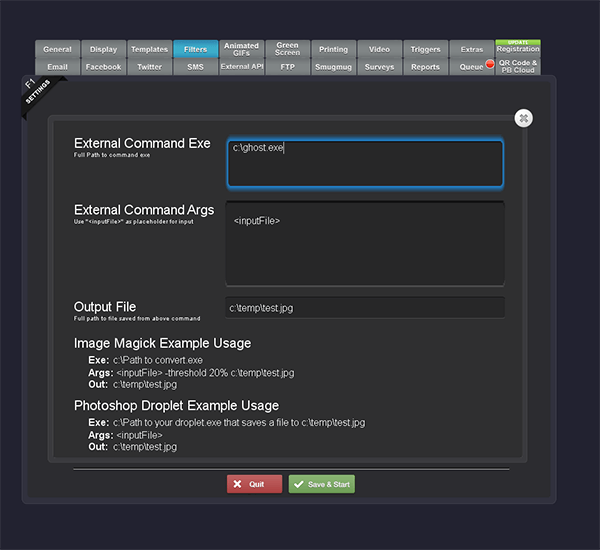 Looking for more great Halloween ideas for your photo booth? Check out these pumpkin heads.